Welcome to Crystal Impressions - established in 1991
Bespoke Corporate 3D Laser Crystal Awards
Remember your shared success by marking the occasion with a financial tombstone.
See our range of corporate promotional gifts – perfect to enhance your brand & relationship.
Read testimonials from a selection of our valued customers, from our 25 years in business.
The awards have arrived and they look fab. Thank you so much for turning this around so quickly.
Thanks
Swansea City & Council Award Trophy
Swansea City & Council Award Trophy to mark the FTR Metro transforming travel..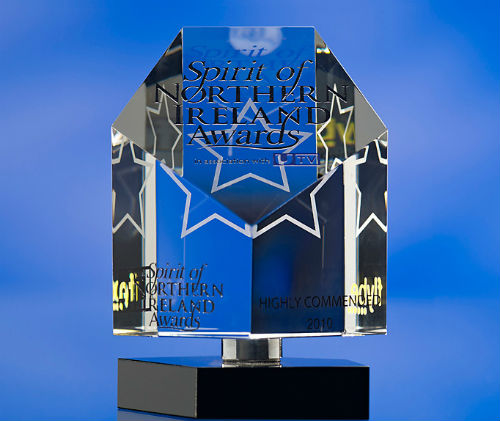 Spirit of Northern Ireland
Spirit of Northern Ireland 2010 in association with UTV
Credit Suisse Financial Tombstone
Financial tombstone Credit Suisse & Deutsche Bank
Alderley 3D Crystal Triangular Clock
Bespoke 3D laser crystal corporate awards – talk to us about your ideas.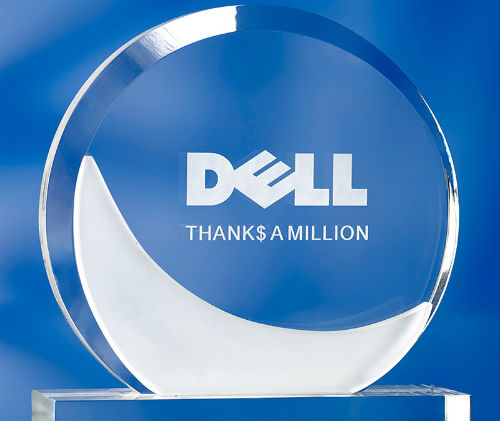 Dell Frosted Eclipse Award
Dell frosted eclipse award – THANKS$ A MILLION…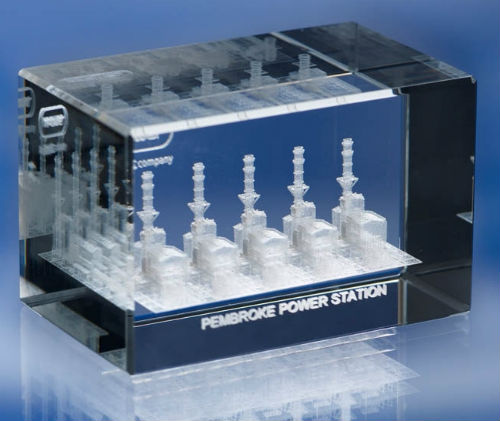 Bevelled Pembroke Power Station
Beautiful bevelled bespoke crystal concepts – Pembroke Power Station
Budweiser 100 million barrels
In 2001, Budweiser celebrated the amazing milestone of making 100 million barrels of beer…
Alltel Publishing 3D crystal cube
Alltel Publishing 2003 Diamond Award – 3D crystal cube
Morgan Stanley Bookends
Beautiful bookends for Morgan Stanley Funds – talk to us about your idea!
Step inside our celebrity awards section
Hi,  I have just seen the finished article which is really impressive.  Thank you for your help.
Best regards,
Contact Us & We Can Have A Chat About Your Ideas